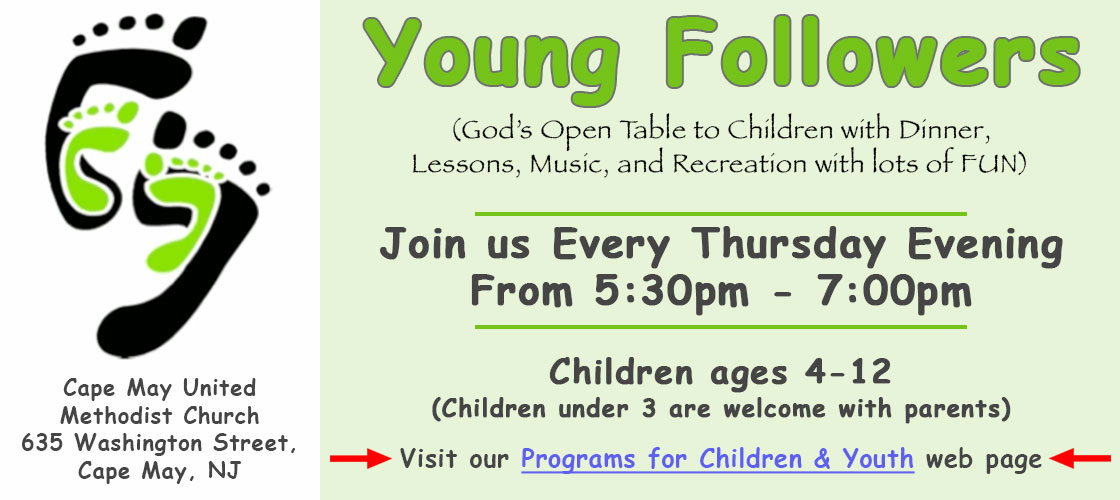 ---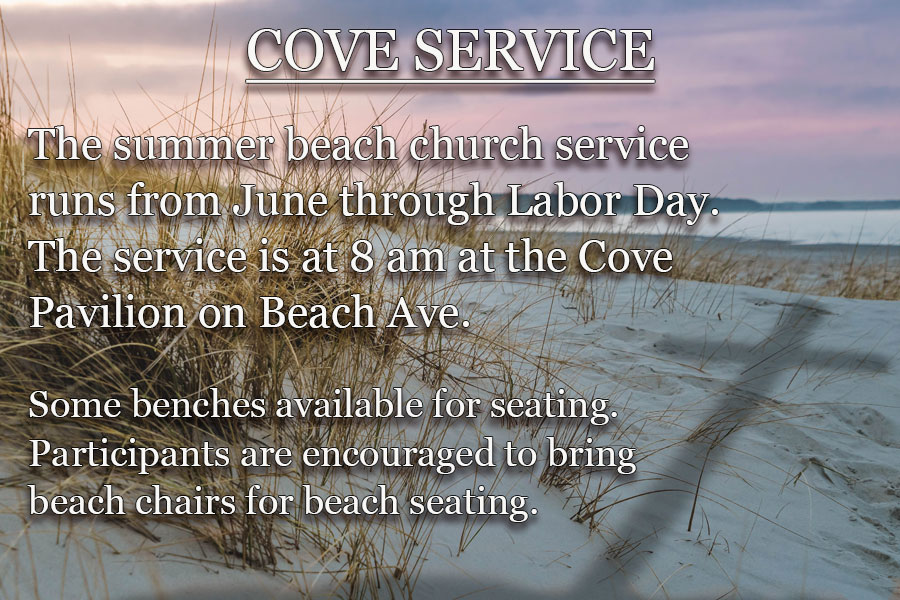 ---
---
JUNE COMMUNION OFFERING

The June communion offering will support Cape May Cares, a non-profit organization dedicated to creating and funding educational and community programs to help improve everyday lives and enhance future opportunities for children, senior citizens, and lower-income families. Cape May Cares was established in 2018 by Keith Lafferty who regularly worships here at CMUMC. To find out more, visit their website http://capemaycares.org.


---
RECURRING EVENTS

Cove Service
The summer beach church service runs from now through Labor Day. The service is at 8 am at the Cove Pavilion on Beach Ave. Some benches are available for seating. Participants are encouraged to bring beach chairs for beach seating.

Choir Practice
Join us on Thursdays at 7:15 pm.
Summer Hiatus - No choir from July 3 until the Sunday after Labor Day (Sept 11). See you in September!

Adult Sunday School
It is held every Sunday at 9:15 am in the Lyle Hall.
If you have any questions, Scoop can be reached at 609-408-2233.

Adult Sunday School Summer Hiatus
Beginning June 5, the class will take a break while the Cove Service is scheduled. Please join us at the Cove!

Meditation and Yoga
Tuesday's from 5:30 - 6:45 pm with Scoop Gruver.
---
UPCOMING OPPORTUNITIES

Monday, August 15 through Friday, August 19
Vacation Bible School for Ages 4-12 years will be held Monday to Thursday, August 15-19, from 5:45 to 8 pm. The theme will be "Knights of the North Castle - A Quest for the King's Armor." Registration forms are in the narthex. Return completed forms to the church office (MJ's mailbox). We need volunteers to manage snacks and crafts! Please see Carol if you are interested in helping with this important youth program.

Guatemala Mission Trip
August 27 through September 3